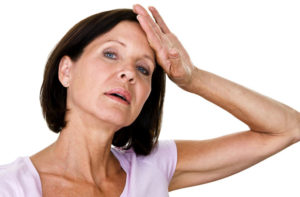 Menopause tends to initiate somewhere in the forties and might last till the late fifties in the lifetime of a woman. At this stage of menopause, the regular periodic cycles of menstruation begin to cease, and women have to manage through a lot of changes taking place inside the body. Also, this stage of Menopause experiences various hormonal changes, along with some seriously fluctuating levels of oestrogens and progesterone.
Not To Worry!
Menopause is a perfectly normal condition and stage of life that happens to every woman with termination of the menstrual cycles. As you approach closer to this era, several symptoms like softness of the breasts, weakness, irregular periods, vaginal discomfort and urine leakage, could be affecting you all the more. However, the good news is that these symptoms are absolutely transitory in nature, and there are few perfectly simple natural remedies and lifestyle tips which can help prevent or at least reduce these symptoms to quite an extent.
Simple Healthcare Solutions During Menopause
As the hormone withdrawal development takes place, some of the symptoms of Menopause are certain to be observed by many women, if not all, and these need to be considerably taken care of.
Observe The Triggers For Hot Flashes
Hot flashes are one of the most common symptoms of those women experiencing menopause. It is, therefore, important to observe the trigger, and try and avoid these heated levels from then onwards.
Keep Your Diet Healthy And Balanced
It is most recommended to keep your diet healthy and easy for digestion, especially during this phase. This is because in order to balance our hormones, and make up for the reduced metabolism and as well the growing weight during menopause, we wound need to take some extra care. Few things to absolutely avoid in our diet, especially during the menopause, include: packaged food products, fried foods, alcohol and carbonated drinks, added sugar and preservatives, etc.
Try to include in our diet, the following:
Food rich in fibre
Fresh, organic fruits and vegetables
Vegetables such as cabbage and broccoli
Omega-3 fats
Olive oil, flaxseed oil, palm oil, virgin coconut oil, etc.
About 8 to10 glasses of water, all through the day.
Herbal Remedies Help
Herbs are an aid in supporting the hormone production naturally. In fact, some herbs such as Mulethi (Liquorice), Ashwagandha (Withania somnifera), Haridra (Curcuma longa), Shatavari (Asparagus racemosus), Lodhra (Symplocos racemosus), Liquorice (Glycyrrhiza glabra) and others have been known to be very effective in providing relief from hot flashes, moodiness and the disturbed sleep patterns.
Keep On The Go  
Working out and engaging ourselves in physical activities that we enjoy on a regular basis is good to slow down the menopausal symptoms and keeping us fit in the long run. Walking, swimming, cycling, etc. form some of the common yet effective forms of exercises. Engaging ourselves in sports is another good option. The idea is to keep ourselves active and moving.
Mindful Relaxation
These might include deep breathing, massage, yoga and meditation, aromatherapy, acupuncture, etc. These techniques categorically help relax us both physically and mentally, thus going a long way in relieving the menopausal symptoms. These also help in lifting us emotionally and warding off anxiety, insomnia, depression and mood swings, some of the obvious menopausal symptoms. It is also advised to involve ourselves in activities that make us happy and whole, and these could be something as simple as volunteering, socializing, gardening, reading, etc.
Manage Menopause With Natural Healthcare Remedies
Some of the easy-to-follow home remedies that would be good support for the pre-menopause and menopause times include:
Soy – consists of a compound known as isoflavones. It relieves women of hormonal based effects of menopause like the hot flashes. Isoflavones have medicinal properties which upsurges oestrogen production (oestrogen helps in development and regulation of female reproductive system)
Flaxseed – can be consumed moderately to relive symptoms. Flaxseeds or ground seeds contain lignans, which are oestrogen like and good for enhancing the metabolism and also lowering the cholesterol.
Vitamin E – helps in dealing with hot flashes or menstrual cramps. Menopausal hormone therapy is many times recommended for severe symptoms of menopause. It also helps in addressing menopause associated condition like bone loss and reduction in oestrogen.
Health Drinks – you can also take some cool drinks to help you feel relaxed. However, it is best to avoid caffeine and alcohol, which have properties affecting your digestive system. Caffeine for example, has many side effects such as, stomach upset, irritability, insomnia etc.
Watch Video: Ayurvedic Wonders Of Ghee (Clarified Butter)
About the Author:
Dr Sonica Krishan is Author and Speaker in Healthy and Joyous Living through Ayurveda, Meditation, Yoga and other Contemplative practices. She is a leading Ayurveda Professional in India. She is also Health Writer, Columnist, Editor, Ayurveda Consultant at Herboveda and Holistic Healing Coach. Dr Sonica is open for National as well as International Collaborations with interested people / institutions in fields of Ayurveda, Meditation and Yoga.
Related Posts: